Tuesday, February 21, 2023
For my 20th Poptropica Guest Post, (Yes, 20th post), I have uncovered many secret files, including this one. …Look familiar? While I once addressed these guys as the Ancient Leaders of Poptropica, this crew is better known as the Original Poptropica Creator's Team.
Veteran players everywhere reminisce about the work ethic, experience, and punctuality of this team, talking about the old days of how these ancient masters would run the island world like a well-oiled machine. Some leaders kept watch on the island world, its news, and its technological conditions, while other leaders were field agents! These agents ventured within Poptropica on their constant reconnaissance missions and returned with many exciting reports, and it all happened long, long ago.
These said reports start with the mighty Vlad the Viking; best known for his 15-part Snapshot Saga. While he traveled the first 15 islands of Poptropica, the agents Comic Kid and Binary Bard made some field trips of their own. Together, these agents made many exciting discoveries and reports, which brings us to today's wonderful surprise; The Field Trip Files!*
*Please note- Comic Kid and Binary Bard made other trips both before and after the Snapshot Saga, but there wasn't enough room in the files for those reports (But I think the most exciting reports are the ones that ARE in the files anyway).
Vlad the Viking- Photographer
Known For- His 15 Snapshot Saga Adventures
Snapshot Saga: Shifty Scorpion
Snapshot Saga: Incredible Thunder
Comic Kid, AKA Ned Noodlehead- Cartoonist, Investigator
Known For- His retro Super Hot Dog Boy comics and Super Power Island heroism
Binary Bard- Spy, Hacker, Mad Scientist, Villian Showdown Champion
Known for- Astro-knights, rocket ships, and space sharks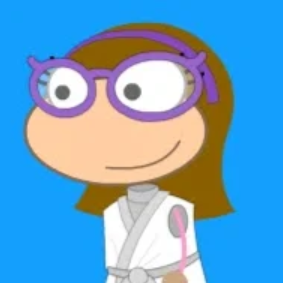 Invisible Ring- Guest Blogger, possible infiltrator, aspiring Ultimate Poptropican
Known For- Ambitious guest-blogging performance and all-around Poptropican fandom
Invisible Ring Returns In A Blimpy Trance
Invisible Ring's Steam Deduction
Invisible Ring's Summertime Guide
Invisible Ring's Hare-Brained Reference
Dream Island Comparisons (part 2)
- Waitaminit, who put MY file in there with the retro agents? …Ok, you got me. That was me! I couldn't resist! Not only does this file pack in all my other guest posts, but among them contain even MORE secret files I dug up from before. (Perhaps I should add "Archaeologist" to my description, too)!
But, I digress. What can we learn from all these records? …I dunno about you, but what I learned was that there were other bloggers from long ago who were just as intent on making fun and exciting posts as ME! …Ah, those were the days. But while some may lament over the fact that those days are long gone, I hope that some of us will get a sense of hope with these files, knowing those days were able to happen and they did. Sensational moments were possible for them, and they're possible for us, too.
Hope you enjoy the files, everyone!
…Until next time