Thursday, May 19, 2022
Survival 2: Hook, Line & Sinker is NOW AVAILABLE! 🎣🗺
Have you given some thought to the returning mystery episode? Is it Ep. 3 of Arabian Nights or PoptropiCon? Perhaps the second chapter for Survival or Mission Atlantis will reappear? Let's get on with the big reveal! 
Without further ado, the latest island conversion to Haxe is… Survival Island, Episode 2: Hook, Line & Sinker!! 🎣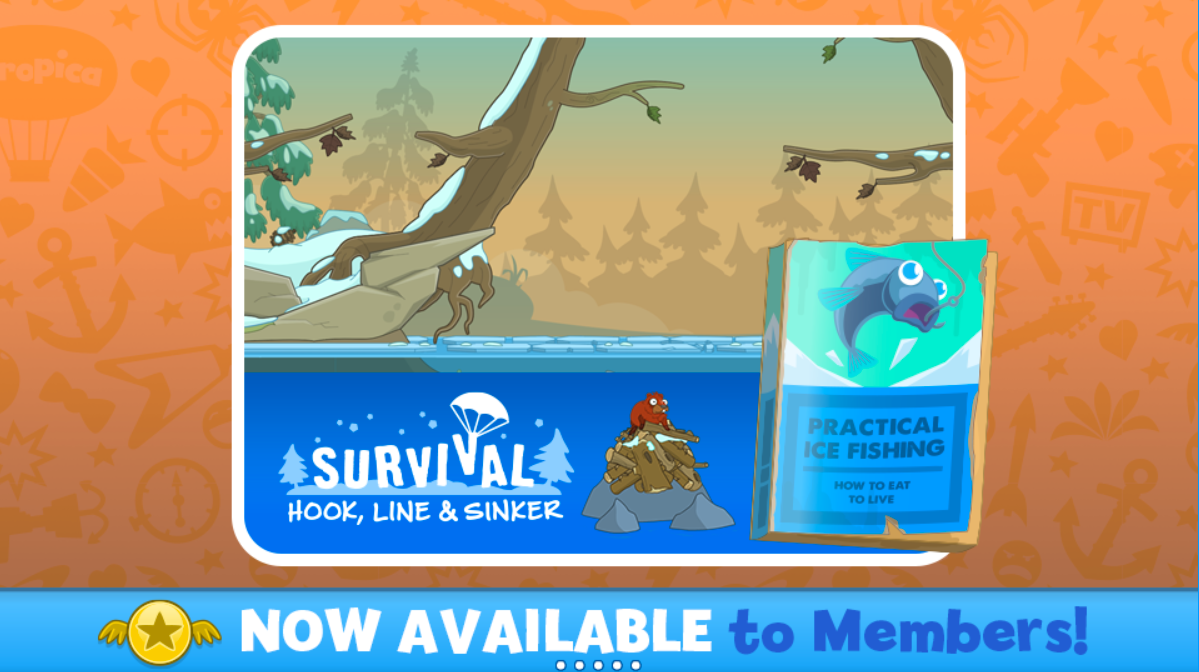 AAAAAND no need to wait any longer! Episode 2: Hook, Line, and Sinker is NOW AVAILABLE to members on both desktop and mobile! 
So you've made it through the first leg of your survival journey. Now what? Don't get too comfortable adventurer, you've still got a ways to go. Continue traversing the frozen Yukon and take extra care to stay warm! Can you collect the resources you need to stay alive? 🥶