Tuesday, December 21, 2021
Enjoy these free winter puzzles and coloring pages! 🎨
Have you started your winter break yet? Were you looking forward to finally getting out of the house (and not to go to school)? But now, it's looking like your break might involve your whole family staying inside for most of the time?
If you're worried about the WiFi slowing to a crawl, fear not Poptropicans. We have some fun (and free) activities for you, including Pop-themed puzzles and coloring pages!
Try your hand at this holiday word search! As a twist: one word has been used twice. Can you find all the words AND figure out which one is repeated? 👀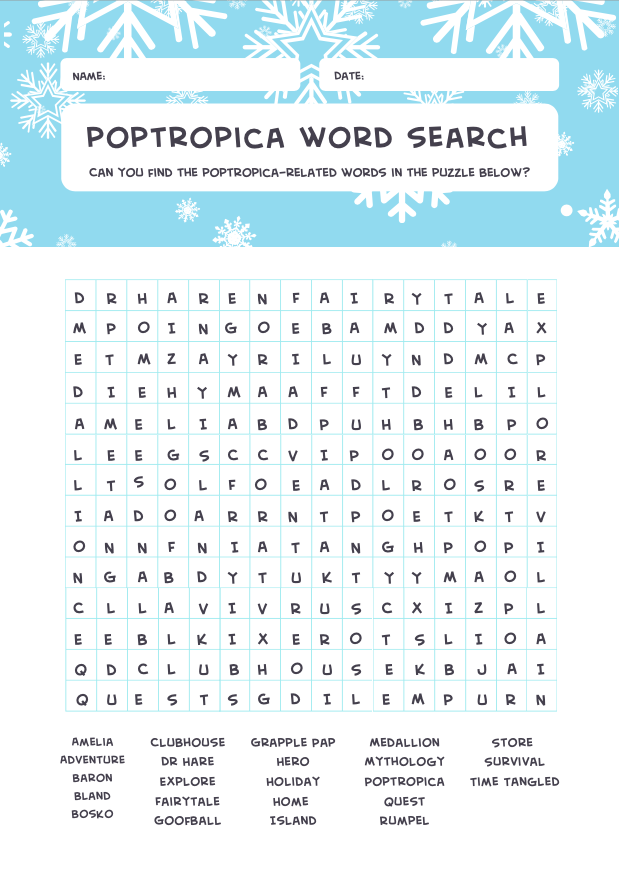 If puzzles aren't really your jam, we also have coloring pages available! To turn the coloring pages into your own masterpiece, click on the images below to get a full size view. From there, you can either save the images to your computer to print them out or save them directly to your tablet/iPad to add some color to them digitally. Color away, adventurers!
We'll be sharing more fun activities throughout the winter break too, so don't worry if you finish these! If you have any requests in mind, drop them below and we'll see what we can do. 😉
Enjoy the holidays and stay safe, Poptropicans! ☃️🎄