Monday, September 20, 2021
NEW Adventure Outfitters update puts pets at the fur-front! 🐶🐈
Welcome back and happy Monday, Poptropicans!
Hopefully you enjoyed your weekend and are ready to tackle this week head on! As always, Mondays mean it's time for another round of inventory updates, and today's release is a fun one! Why don't we pop in and see what Amelia has in store for us? 👀🛍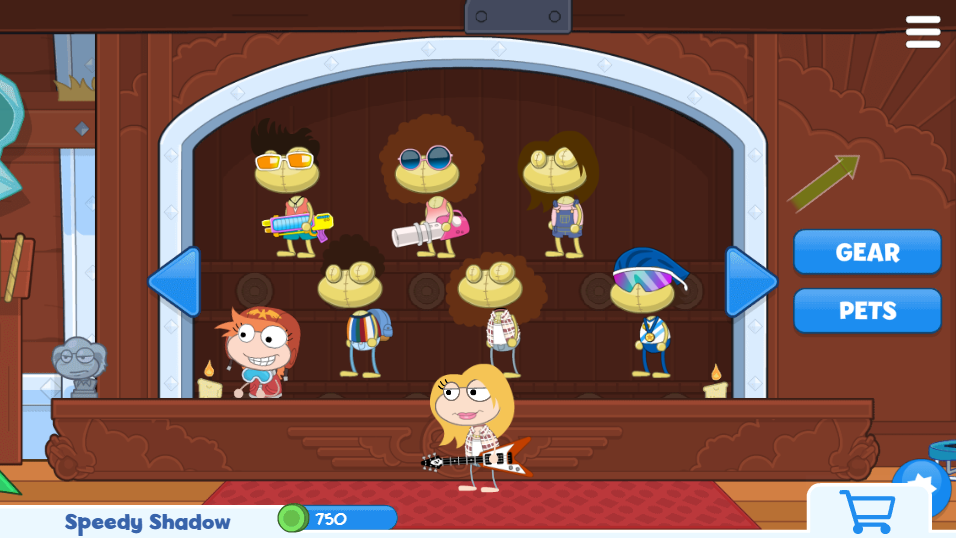 The newest costume added to Adventure Outfitters' inventory is the 90's Vertical outfit! Dress your best for school and channel the 90's with this costume! Don the multicolored striped shirt, light wash jeans, blue backpack, and wavy 'do before heading out the door. Add the 90's Vertical costume to your wardrobe for 200 credits!
Fortunately, there are more recently released store items left to explore! Onto the pet section!
Adventure Outfitters also dropped some exciting, new pet costumes that are sure to be showstoppers! The Zebra Bucket, Mighty Hero, Princess Dress pet costumes are available to all players for 75 credits. Members can also purchase the Leopard Growl and Princess Hat outfits for 75 credits! 
What's your favorite pet costume (new or old)? Does the latest pet gear topple your usual go-to pick? And with that, that marks the end of this this week's Adventure Outfitters update! Tune back in next Monday to see what the next inventory update brings to Poptropica! 🤩👔