Wednesday, October 24, 2012
Poptropica at the North Logan Pumpkin walk
We're all getting into the Halloween spirit around here. Some of the Poptropica Creators have even taken their talents off-line to build a display at the Pumpkin Walk in North Logan, Utah. The Pumpkin Walk is an annual tradition in which local residents create pumpkin-based scenes inspired by popular games, films, TV shows, and more. Well, Poptropica fits right in!

Here are some pictures of their efforts.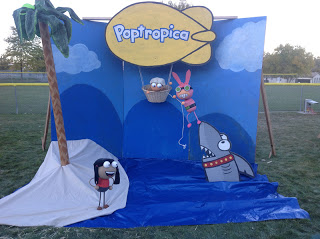 Nice work! Looks as good as the website.
If you find yourself in the Cache Valley this season, drop by and take a look at this and all the great displays. Who knows -- you might even run into one of the Poptropica Creators!
CAPTAIN CRAWFISH