Tuesday, January 10, 2023
Store Updates: Cold Weather Costumes and Clubhouse Gear
This week's storefront is full of updated inventory! Let's dive into Adventure Outfitters' latest rotations! ?
If you're in the market for cold weather gear, Cool Flake (250 credits, members only), Denim Delight (250 credits), and Cat Hoodie (250 credits) are right up your alley! ❄️
For a more grunge look, try your luck with leather jackets! The purple Boss Babe (250 credits), black Biker (350 credits), and crimson Pretty Tough costumes (250 credits) feature rugged outerwear and matching accessories – perfect for the biting cold or a blimp voyage around the islands. 
This week's updates also include the clubhouse shop's inventory! Head to the clubhouse store to find the latest treasures!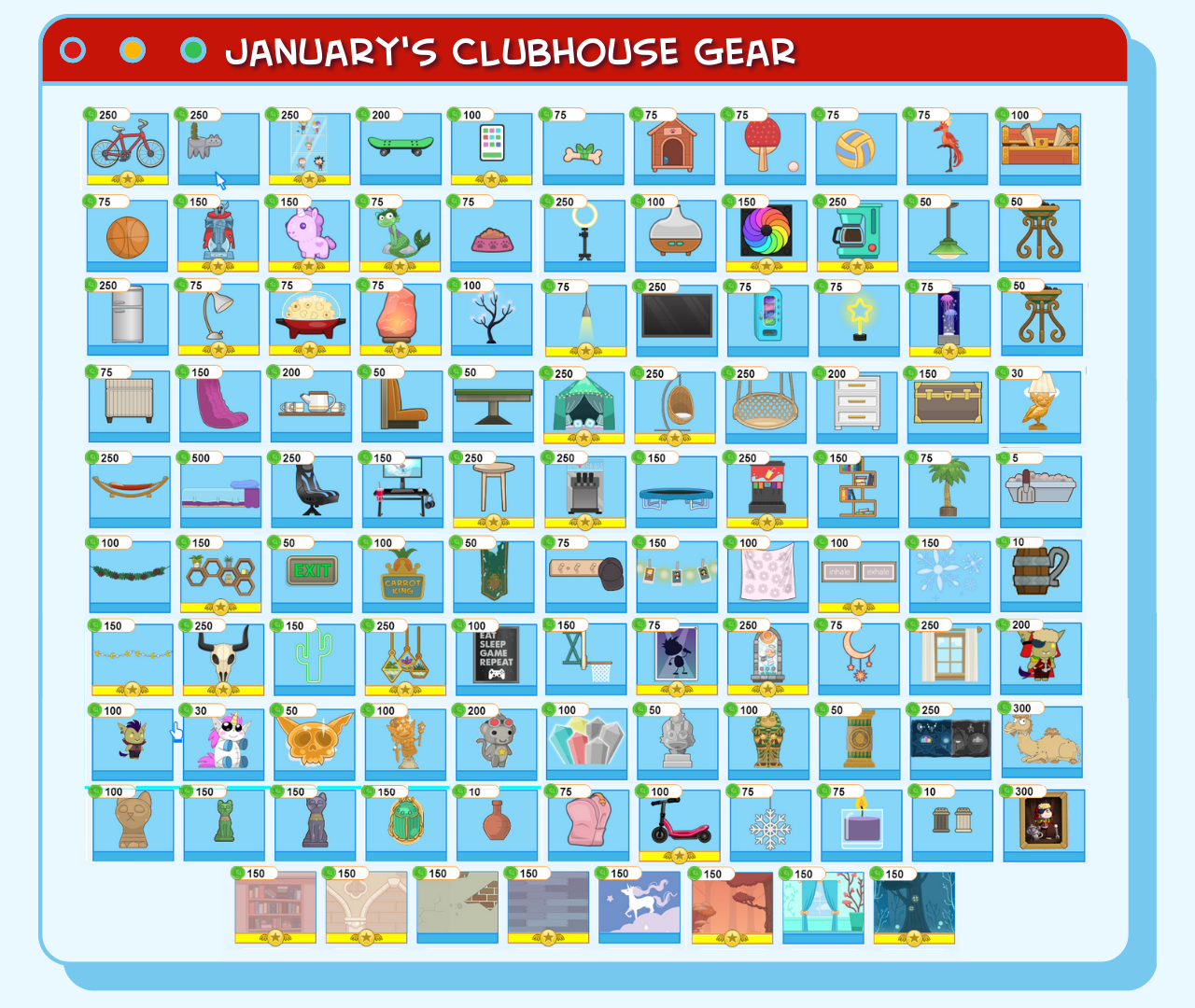 This is your chance to revamp your clubhouse for the new year! Among the highlights: Baron Portrait (300 credits), Tea Set (200 credits), Stained Glass Window (250 credits, members only), Treasure Chest (100 credits), and Trampoline (150 credits).
If you're a plushie fan, you're in luck! The Rumpel-fied Baron Plushie (200 credits), Ack Plushie (200 credits), Rumpel Plushie (100 credits), Unicorn Plushie (30 credits) have been restocked for all players. ?✨
Can you spot your favorite outfit or clubhouse decoration from this week's store updates? Do you have any requests for costumes you'd like to see back in Adventure Outfitters? Share your thoughts with your fellow Poptropicans and let us know in the comments below! ⬇️