Monday, December 13, 2021
Wrapping up 12 Days of Member Gifts and unwrapping new store outfits! ?
Alas, the 12 Days of Member Gifts event has come to a close – and what a run it's been!
Over the weekend, members received 2 adorable additions! The 11th day gifted members the chance to outfit their pets with the Holiday Hood. Keep your pet warm and snuggly while you're out and about around the islands!
The final day of the annual event delivered a new friend to your inventories: the Arctic Fox follower! The arctic fox is snowy white and cute as can be. While the follower might not have the species' signature graceful moves, it might be for the best.
Diving into Grapple-Pap like
Which day's gifts are your favorites? What items have become some of your wardrobe's staples?
---
In other news, Adventure Outfitters has restocked some of its popular holiday gear!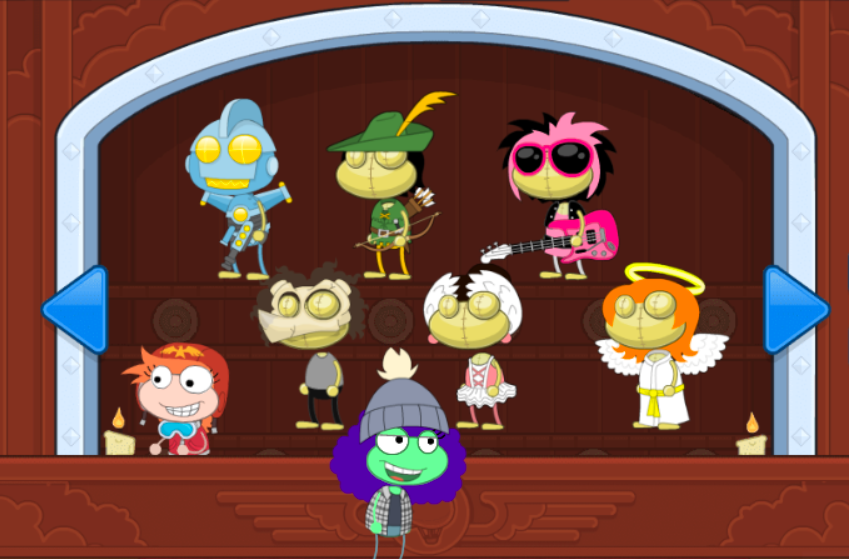 This week, Amelia's added another new costume to her store's offerings: the Cool Flake costume (250 credits, members-only). Don't know what to wear to chill in the arcade or to escape the Lair of Thieves? Dress your best with the trendy snowflake hoodie and a huge head of curls!
Also, all of the items from Adventure Outfitters' holiday displays are still available! Don't forget to snag your seasonal goodies while the gear is in stock.
Add some holiday spirit to your clubhouse with a bundle of mistletoe (75 credits, members-only), baby penguin (75 credits), holiday snowboard (100 credits), Santa mug (100 credits, members-only), and snowflake decoration (150 credits)!
Or choose to suit up! Outfit your Popsona with the classic Snowman (300 credits), Tangled 'N Lights (375 credits), Crazy Candy Cane (300 credits, members-only), Holiday Ball (300 credits), and Boy and Girl Elf costumes (300 credits each, members-only)!
Whichever you prefer, remember to "spread holiday cheer to all who are near" or "Grapple-Pap will get you for one whole year!"
Keep your eyes peeled for updates about the soon-to-be-released mini quest, y'all! Spread cheer while you still can, Grapple-Pap may appear when you least expect…