Wednesday, December 8, 2021
Poptropica's Official Zazzle Store: A Holiday Gift Guide ??
Good tidings to all! The holiday season is notorious for its nonstop hustle and bustle. Whether you're preparing for your dreaded final tests, visiting family, or already enjoying your winter break, there's a good chance you have a bit of shopping to do! What's on your wish list this season?
There's still time to add goodies to your list! Rep your love for your favorite Poptropica islands and characters with some poppin' merch from our Zazzle store! ?
Are you obsessed with stickers? Hare-brained for hoodies? Maybe you're looking for a recognizable and fun accessory to add to your go-to outfits?
Show off your player prestige with a huge variety of IRL store items! Check out the Official Poptropica collection offered in our Zazzle store. For a limited time, all items are discounted 15-25% off – make the most of the holiday special while you still can! Here are a few of our most popular items!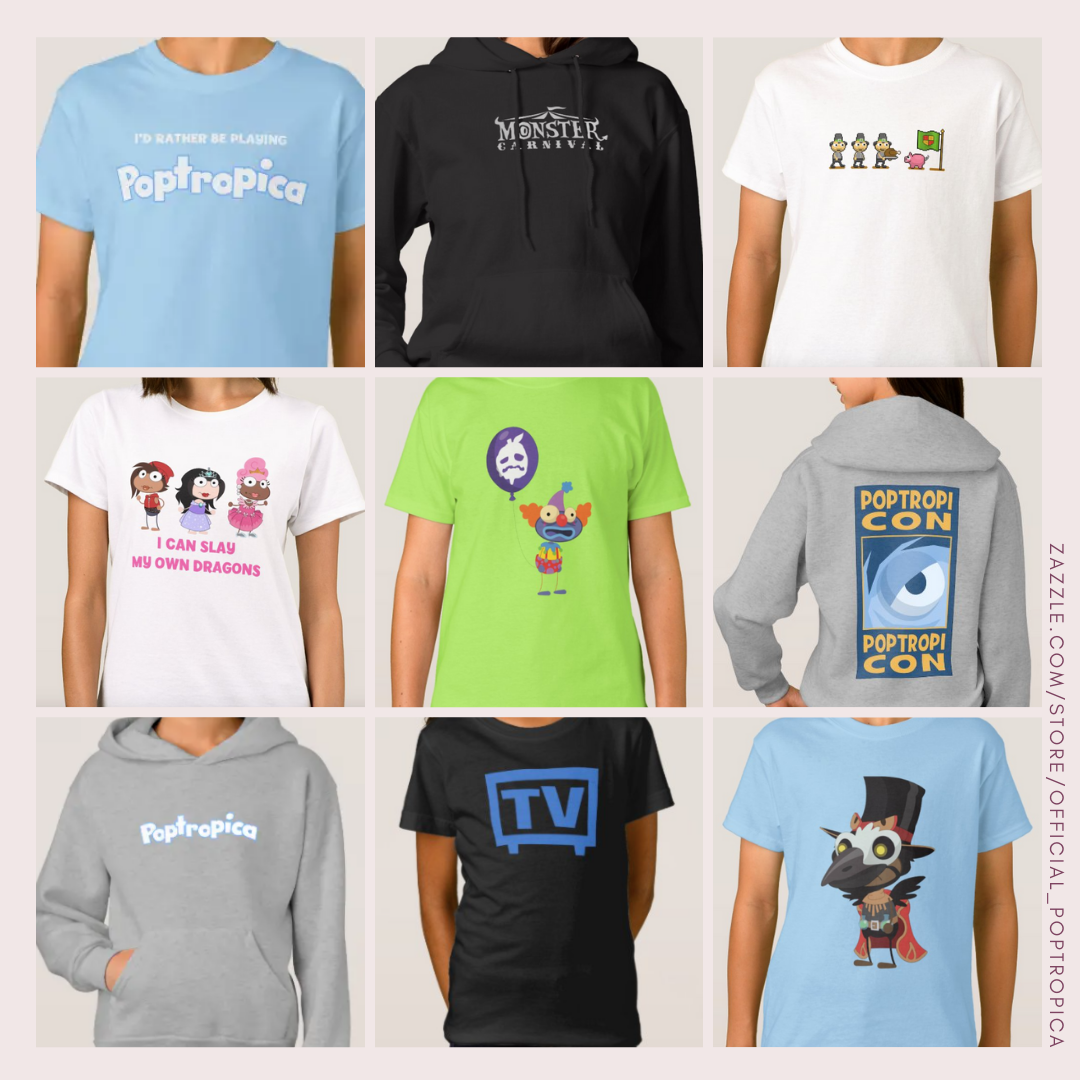 Try adding a pop of color to your binder with your favorite island's sticker or masking up with Dr. Hare's toothy grin. A personal favorite are the Binary Bard socks! If you're looking for something a little more noticeable, swap your phone case in for a Pop inspired protector.
There's even items celebrating some of the classic islands like Early Poptropica, Time Tangled, and Reality TV, as well as newer releases like Fairytale and PoptropiCon! Ringmaster Raven? You bet. Dr. Hare? Check. Rumpel? Definitely. All that's missing is a partridge in a pear tree.
Take a look at the full list of merchandise available in our Zazzle store! Place your order soon to be sure it arrives on time for the most wonderful time of the year. Ready or not, the holidays are just around the corner!
Can't decide? Find out what members of the PHB team have to say about their Poptropica merch! Find reviews from Dangerous Dragon, Spotted Dragon, Slanted Fish, and more! ✨