Thursday, December 2, 2021
Monday's magical store update! ?
Calling all wizards, witches, and warlocks – this week's store update is for you!
Monday's store update delivered 2 new bewitching costumes for the taking: the Wicked Wizard and Dark Wizard outfits!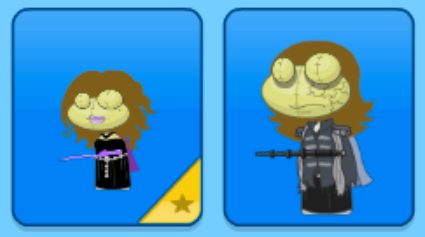 Transform your Popsona into the witch, wizard, or warlock of your dreams! The Dark Wizard outfit includes a long black gown, necklace, bejeweled belt, voluminous head of hair, purple cloak, and purple wizard staff/ Similar to the Dark Wizard, the Wicked Wizard features a gray robe, dark military style jacket, intense facial cracks, and a marching black wand. Both costumes are available for 350 credits! However, Dark Wizard is limited to members only while its wicked counterpart is available to all players.
Try adding the outfits' accessories and scepters to any of your favorite looks! Conjure your powers and add a pinch of magic to your outfit!