Tuesday, November 9, 2021
Cozying up with clubhouse and costume consignments! 🧥🍂
The weather's getting colder, it's just about time to start bundling up! This week's store update is a short and sweet one, let's see what new and exciting items Amelia's picked out for Poptropicans!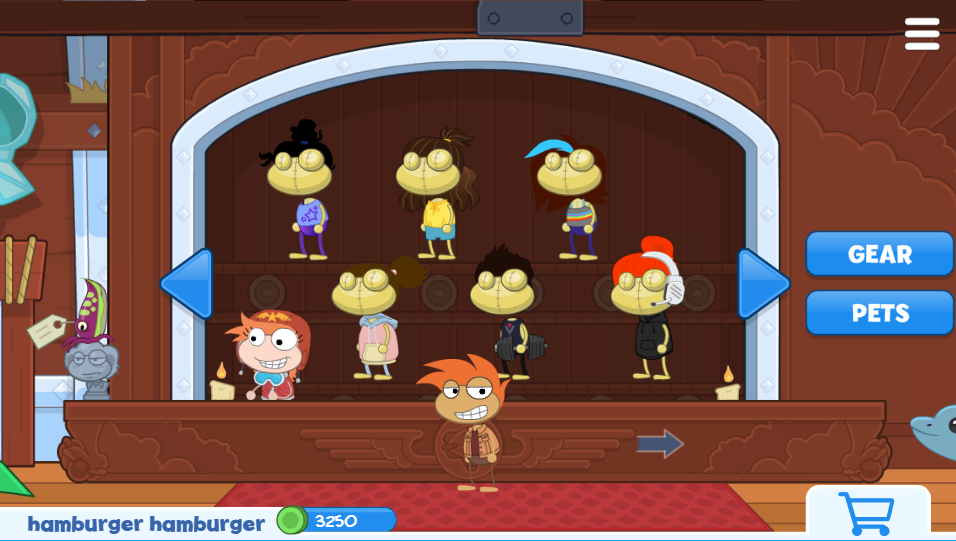 Yesterday, Adventure Outfitters introduced the new Denim Delight costume! All players can purchase the cute and cozy outfit for 250 credits. Elevate your fall fashion game with Denim Delight and customize the caramel-colored jean jacket look to fit your aesthetic.
Autumn is no stranger to the specialized clubhouse store either! This week's clubhouse decorations include a cute Coffee Maker (200 credits), Fall Wreath (150 credits), Pumpkin Bean Bag (250 credits), and an Autumn Leaf Garland (150 credits)! Although the Coffee Maker is only available for members, the remaining gear is available to all players. How will you decorate your clubhouse to fit the season?
That wraps up this week's store update! Don't forget, last week's Mission Atlantis gear is still in stock in AO! Prepare for your deep dive with the Scuba Adventure and Puffer Fish costumes, as well as the friendly fish followers and clubhouse gear!