Tuesday, September 14, 2021
Hoptropica is baaaack! ???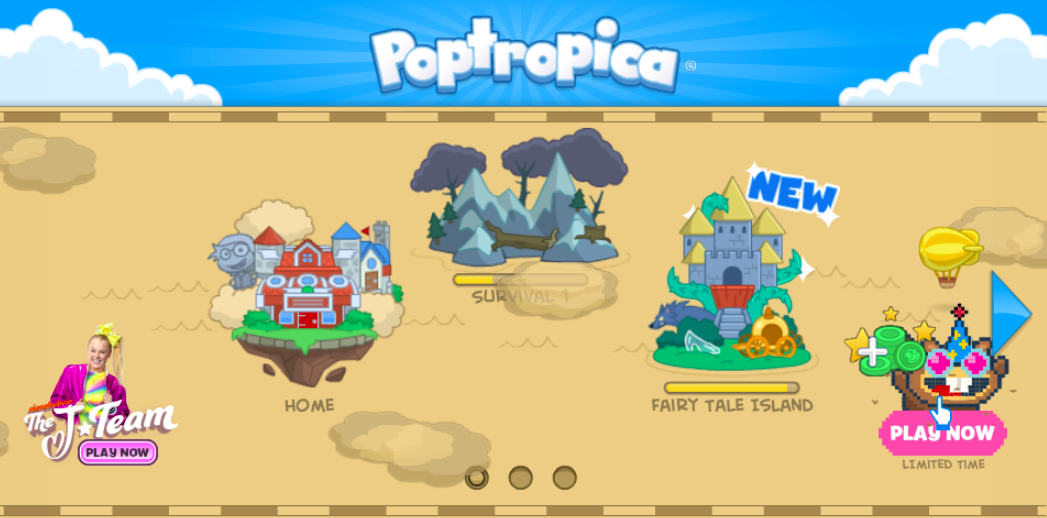 A familiar favorite has returned to the map – no time to wait, let's hop to it! ? Enter Hoptropica and choose between the Doctors and play as Dr. Hare or Dr. Beev! It's been a while since we've seen ya, Beev.
Choose your favorite and get ready to jump! Hint: watch out for items on the hop-stacle course. Some of the items in your path will give your Doctor advantages, while other obstacles could be your demise. Take in the sights and sounds of the scenery, but don't let your guard down. Pay attention to the ticking timer! Try catching power ups to give you a boost or extend your time!
The Hoptropica mini game is only available for a limited time, but it is replayable! For every round you play, you'll receive 14 credits (for 14 years). If you're looking for a way to stock up on credits, this is your big chance! It's a quick and easy way to get ready for future store updates and the Baron's pop up shop!
Adventure Outfitters is also getting in on the festivities by offering all players two free hoppy birthday prizes! ?? Claim your Bit-Beev and Bit-Hare followers and take them on a spin around the islands! 
Which Doctor do you prefer? What's your high score? Compare your stats with your fellow Poptropicans and see how many credits you can get! ?