Monday, September 27, 2021
Costumes, costumes, costumes! New street styles and the Baron's bountiful Red October! 🚨
Good morning, Poptropicans! Amelia has already restocked Adventure Outfitters' storefront with a bunch of returning favorites and new athletic attire, fit for an Olympian (or anyone wanting to look the part). Let's see how these threads pop off!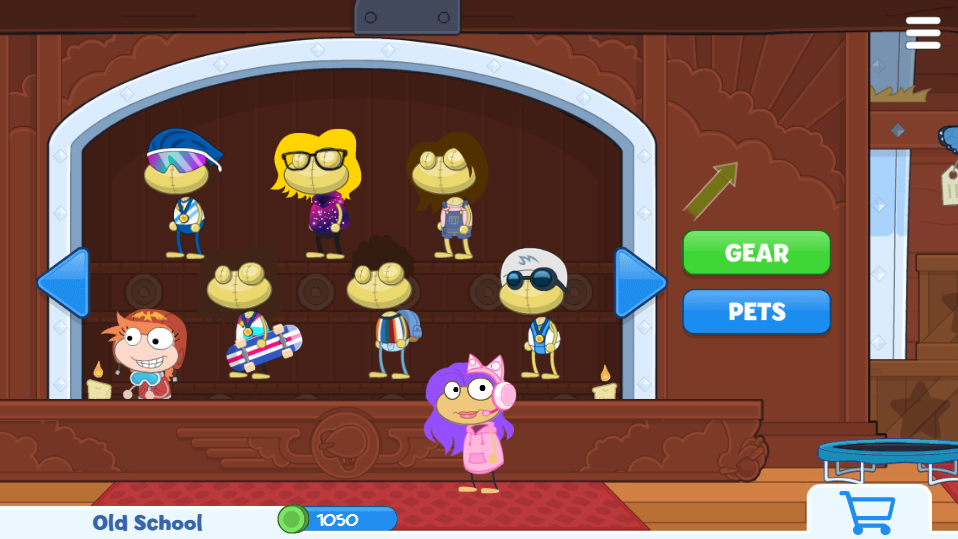 This week's store update adds the Street Style costume to the ranks! For 250 credits, members can deck their Popsona out in true skater fashion with the costume's tie-dyed tee, black jeans, striped skateboard, and Olympic gold medal. Street Style joins the store's collection of Olympic-inspired athletic gear and celebrates the debut of skateboarding as an official sport in the summer games. Grab your board and get ready to shred, because you're going for gold!  
AAAAAND, in other news, the results for the Baron's Red October costume contest are in!
It was an impossibly difficult decision to choose between all of your phenomenal costume ideas – we wish we could include everyone's designs in the game. Don't let these contests discourage you from creating and designing costumes that you want to see in the game! You never know what next month might hold. Special thanks to everyone that participated in this month's Halloween themed contest!
Now, without further ado, let's put our hands together for your fellow Poptropicans and their winning costume ideas! 
Heart Witch by Big Rider
Zombie Nerd by Cheerful Boot
Pumpkin Punk by Gentle Dolphin
Midnight Kitten by Quiet Crumb
Phantom by Maroon Cloud
Will-O'-Wisp by Sleepy Biker
Congratulations to the Hallowinners of September's contest round!
These six costumes will be available for FREE during the Baron's visit to Home Island during Red October for ALL players. As a special surprise, the Baron will be haunting Home Island for the entire month of October! You'll have a full month to explore the Airship, claim your free costumes, and interact with other players on the vessel's common room-style deck.
Did we mention that the Baron's Cabin of Curiosities is also stowing other fun treats from the Ghost of Poptropica Past? Let's hope the Baron isn't in the mood for any tricks… Pop into Home Island to catch a sighting of the Baron's Airship touching down and be one of the first to snag the free Halloween merch from the Cabin!