Wednesday, August 4, 2021
One of a kind Poptropican produced coloring book! ???
Happy Wednesday, friends! It's another glorious day around Pop HQ and we're thrilled to share the results of Poptropica's first Coloring Creations Challenge! ?
For this challenge, your fellow Poptropicans created their own original blank coloring pages to be shared and enjoyed among the community – this is the first edition of an entirely fan-made Poptropica coloring book!! It's wonderful to see the details that highlight your own personal flair and which moments and characters you drew inspiration from. Thank you to everyone who participated, we greatly appreciate your effort!
Without further ado, let's celebrate these players' creations and their wonderful coloring sheet submissions! ?
"McGullicutty's Happily Ever After" by Barefoot Knuckle
"Fairytale Island's Big Bad Wolf" by Friendly Feather
"Underwater Ally" by Barefoot Knuckle
"Aliens" by Mighty Fox
by Barefoot Knuckle
by Magic Dolphin
by Smart Sinker
"Hip Balloon Boy" by Barefoot Knuckle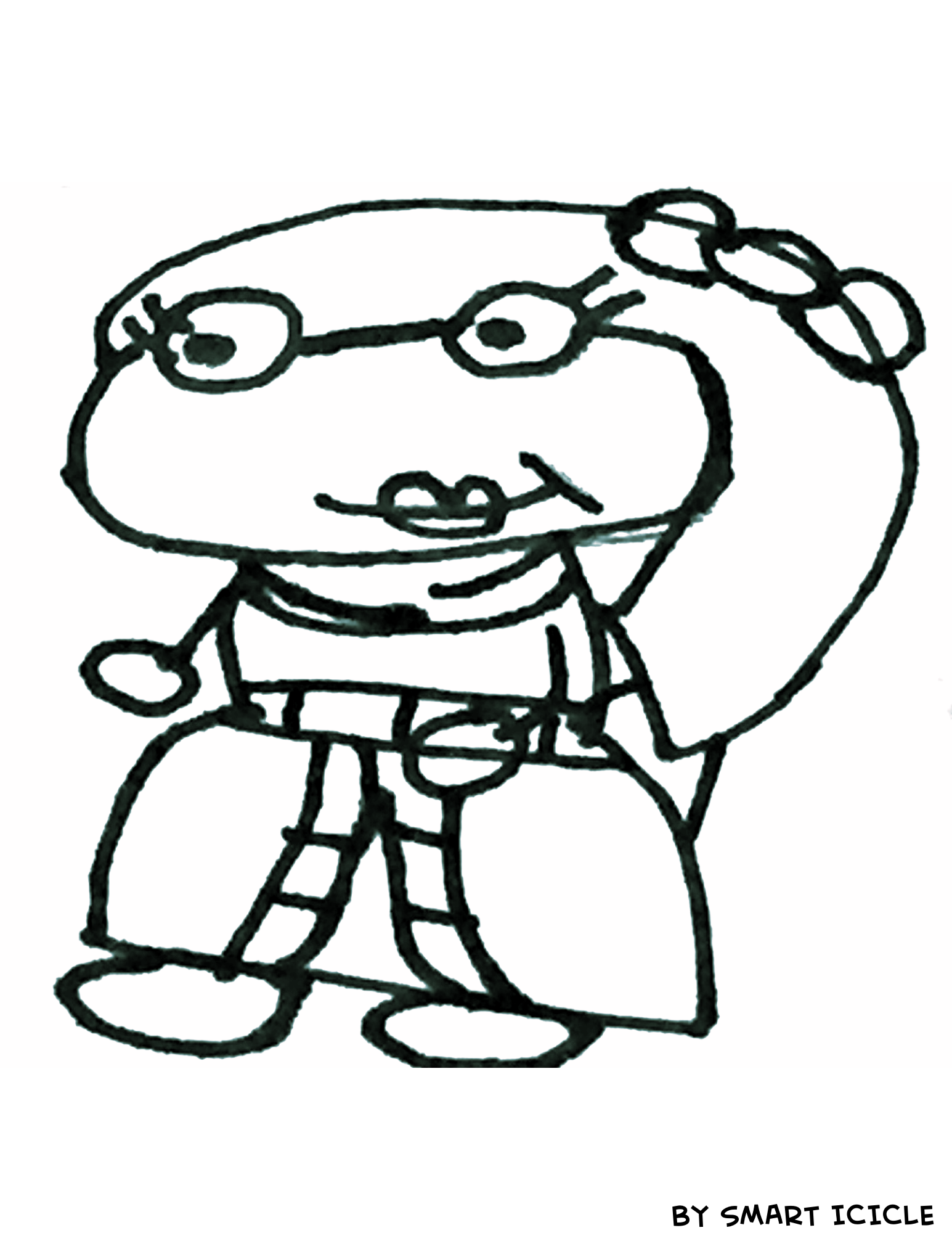 by Smart Icicle
"Tally Ho!" by Maroon Ring
by Barefoot Knuckle
"Fly Away" by Zippy Flyer
"Raven and Little Edgar" by Barefoot Knuckle
"The game's a-foot!" by Barefoot Knuckle
All coloring pages are available as free printable sheets for any and all Poptropicans to enjoy! Click HERE for a PDF version of the players' coloring book. 
Do you recognize all of the scenes from the coloring pages? If you're not sure, take a guess! From Fairytale Island's Big Bad Wolf to Survival Island's murderous Myron Van Buren and nostalgic references to a few older islands like Monster Carnival, these coloring pages are yet another way to appreciate Poptropica – new and old!
Again, special thanks to all of the artists for coming up with these fantastic designs! Hopefully you enjoy the first fan-made Poptropica themed coloring book as much as we do. We'd also love to see the finished product after you color in these blank pages! Send in your colored creations via our submissions page or by tagging us on Instagram (@poptropicacreators) and using the #poptropica and #poptropicafanart tags! ? ?