Monday, August 2, 2021
The Baron has returned to Home Island! 🚨❤️
Visit Poptropica's Home Island to visit the Baron and her Airship to try all of the exciting features and that our famous guest brought along! Visit the Baron's Airship before they're set to depart. Baron mind that you have until Friday, August 6th, to access the limited time vessel – that's less than 5 days!  GO. GO. GO. 
Board the Airship for endless opportunities for fun! The Baron's Airship functions as a pop up common room, where you can interact and chat with your fellow Poptropicans, make new friends, play minigames, invite others (new and old friends!) to a private party room. You can invite Poptropicans from your friends list to a private party, separate from non-friended players, on the Baron's deck or in your clubhouse!
Hurry to the Baron's Cabin of Curiosities to claim the winning costume from July's contest that's available for FREE for a limited time only! Should out to Silver Flame's Ice Cream Cat costume design! 🍦🐈
Don't forget that the Cabin of Curiosities is also fully stocked with returning items from Poptropica's top secret store vaults! Expand your wardrobe and redecorate your clubhouse with the Baron's newest round of surprises!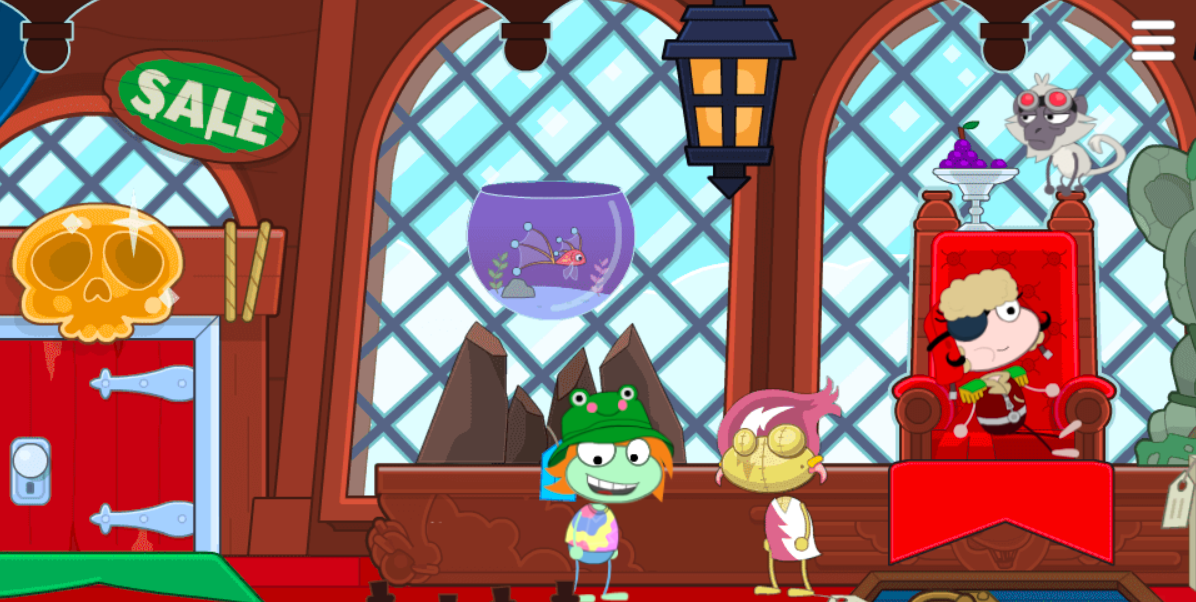 The Cabin's latest curiosities are certainly something to celebrate. Gretchen Grimlock gear, Retro Robot regalia, statues, Papa Pete's Pizza box, aquarium set ups, trunks – oh my! Claim the limited time items before it's too late. You have until Friday, August 6th, to visit the Baron's Airship and the Cabin of Curiosities. You don't want to miss out, y'all! 👀
---
What do you think of the Baron's return?! Do you have a favorite costume or clubhouse item from the Airship's Cabin that you're excited for? Let us know in the comments below 👇