Monday, July 12, 2021
Guest Blog: Poptropica Outfit Ideas with Golden Wolf! 🐺💛
Happy summer Poptropicans! 🌞
Today I am going to be showing you guys some outfits that I mixed and matched! (Disclaimer: I used some things  that aren't available from the shop any more. I apologize for any inconvenience).
Here's our first look! I used the Pastel Hoodie for the top, Reversible Octopus , and I got the hair from the Rib Wrap Outfit. It's a cute and cozy look!
Our second look: Spring Fling for the hair, and Hiker Cutie for the shirt! It's casual with a little flair.
For our third look, I used the Sunset Tee, and I got the hair from Rainbow Storm. Perfect for hot summer days.
Fourth look: Rib Wrap Outfit for the shirt, and Pastel Hoodie for the hair. Casual and sweet!
And last, but definitely not least, the fifth look! I used Spring Fling for the dress, Boho Beauty for the hair, and Floral Spring Dress for the bag. It's sweet and breezy!
Also, here's a picture I drew of my poptropican in my art style with the real one: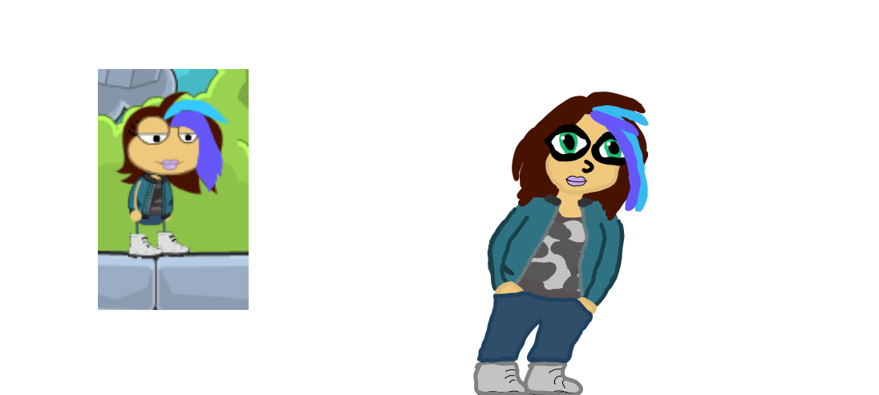 Anyways, I hope you guys enjoyed that post! See ya around Poptropica! 💙