Tuesday, June 1, 2021
Behind the Sweets Look at Candy Crazed!
Hey there, Poptropicans! Hopefully you've been enjoying the warm weather! Summer's just around the corner!
Have you had the chance to play the new Candy Crazed Mini Quest? If you haven't, take some time for a sweet treat and pop on in to take a look around!
Before beginning the mini game, it's a huge surprise to see Hansel and Gretel in a different light! Rather than adhering to the traditional fairytale, these Poptropican siblings terrorize the witch's candy palace, eating whatever they can get their hands on, even going so far as taking a chomp out of a very dapper gummy bear. In the wake of Hansel and Gretel's confectionary destruction, the witch has one option left.
"Get the cage."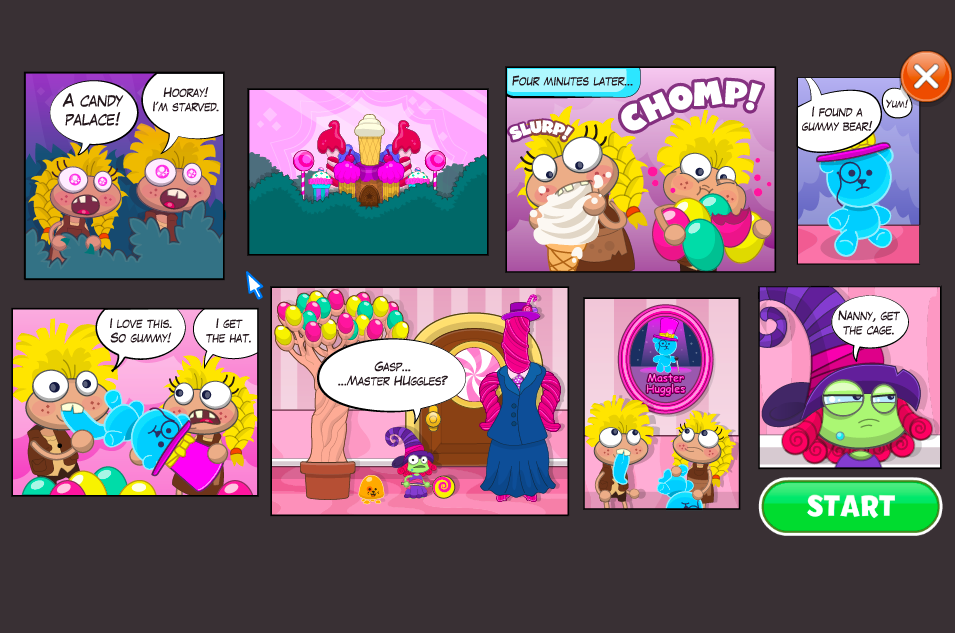 Now that the mini quest has been released, it's the perfect time to introduce the rest of the Candy Crazed cast and crew!  ROLL CALLLLLLL! 📣
You've had the chance to meet Hansel and Gretel…
…Gumdrop Pup and Gummy…
Now to meet the rest of the Candy Crazed characters!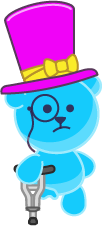 This is Master Huggels! He's become a victim of Hansel and Gretel's appetite and lost his leg to the ravenous children when he got glucose to them. Despite his missing limb, Master Huggles is still a gummy bear of extravagant taste!
Here's Little Witchy! Little Witchy lives in the candy palace and is often misunderstood because of her appearance and unfortunate fairytale reputation. Everyone thinks Little Witchy is just like all the other witches that give the community a bad name, but they're wrong! Hansel and Gretel have DESTROYED her home and eaten a limb from the precious Master Huggles! Can you blame her?
Last but not least, say hello to Nanny! Just like Master Huggels, Nanny falls victim to Hansel and Gretel's relentless cravings. After releasing Hansel and Gretel from their cage, the pair of rascals waste no time in taking a bite from Nanny!
Don't forget! The Candy Crazed mini quest can be replayed as many times as you'd like to earn credits! Each completion earns you 50 credits!
---
Now that you've met the cast of the Candy Crazed mini quest, who is your favorite character? What are your thoughts on Hansel and Gretel? Candies kids ever be wrangled?