Friday, March 26, 2021
Guest Post: An Interview with the Poptropica Creators
This post is courtesy of Slanted Fish from the Poptropica Help Blog! She interviewed the Poptropica Creators to give a behind-the-scenes look at the creative process!
Where do you get your ideas from?
We get a lot of ideas when we're together talking about our favorite things. That inspires a lot of creative fun ideas. Pets came from the idea that almost everyone on the Poptropica Creators team as pets and the types of pets varies from dogs to cats to rabbits and more.
We also get a lot of ideas from players. Poptropica players are always sharing super cool stuff that they want to see in the game. We get awesome fan mail and see people's ideas on social media too.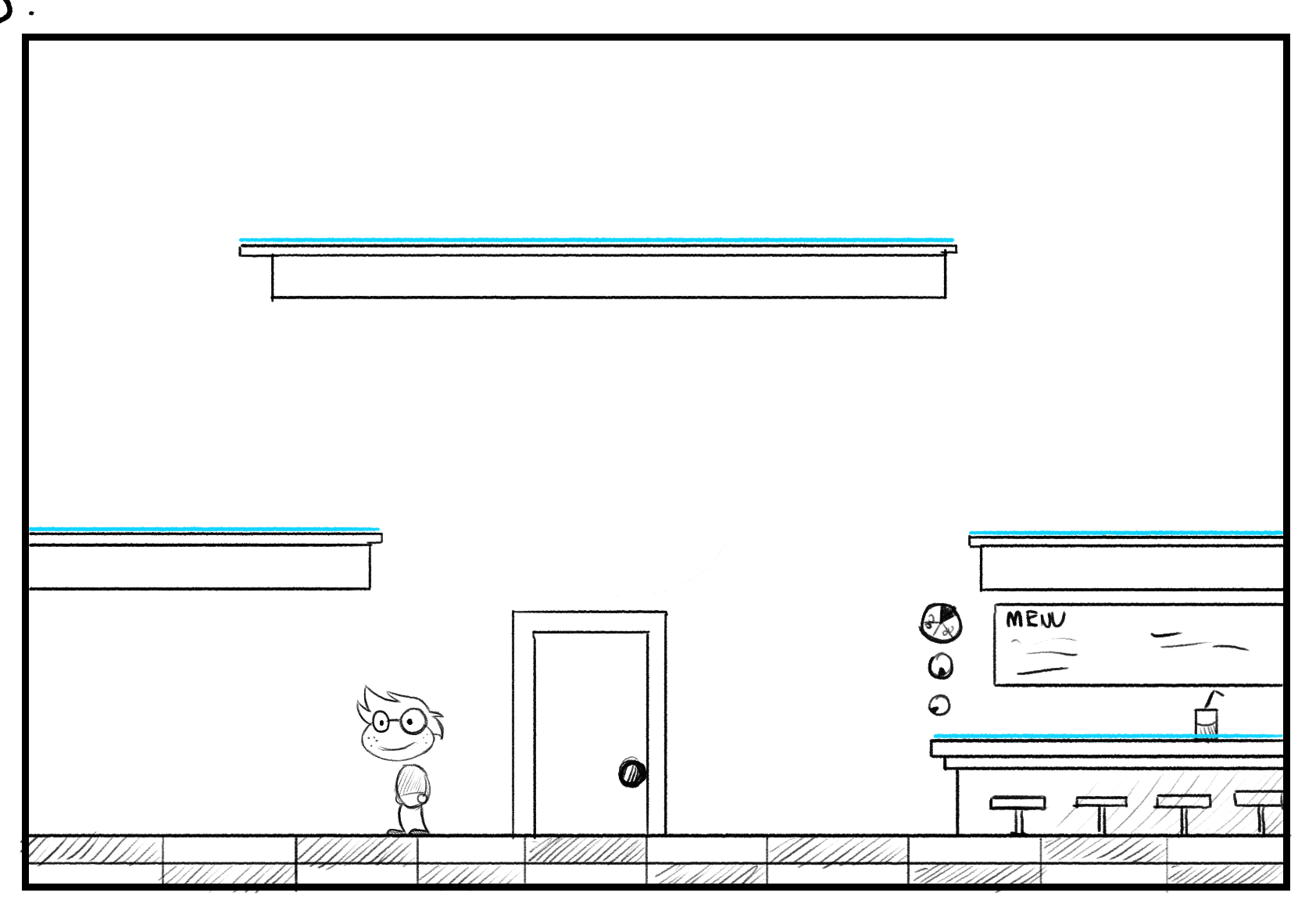 What does the process of making something on Poptropica look like from start to finish, whether it's an item, island, or character?
We'll use the new store we're working on as an example! First, everyone on the team does research. We go through player feedback on what people have and haven't liked about the Poptropica store over the years. We also look at other stores, including stores IRL. Then we start to concept what we want the store to be like. We have to come up with designs that will be easy to use both on your computer and on mobile.
After the sketches are done some of the artists will start to design the actual scene with color and place items so we get an idea of how big it needs to be. Once everyone feels like it has what it needs it goes to the developers.
The developers are the ones who bring the whole thing to life. They code the entire experience and that's the first time any of the Poptropica Creators can actually play what they've designed! We just did our first play-through of the new store and were psyched with how it's come along.
Everything we make requires the whole team and takes a lot of time. It's totally worth it though!
Can you share some snapshots of what you're working on?
Here is some more sneak peeks at the new fairy tale island!
What kind of stories do you hope to tell?
We love unique stories with a fun twist. Elements of surprise are always super fun too. When we're brainstorming new ideas or choosing winners for the Dream Island Contest, we're looking for things that we think we would love to read as a book. If it would make a good book, then it would make a great island!
How do you gather player feedback and how does it influence the game?
Players share their feedback in a lot of different places, from actual mail to videos online. There is always a lot of feedback and it ranges from super fun ideas to questions about why we've made changes to Poptropica. When we get a lot of the same feedback from different players it can definitely influence what we do. For example, there have been a lot of requests for more ways to customize your character now that New You is gone. We're already incorporating that into the new features we're working on. 

What advice do you have for young creatives who want to work on a game like Poptropica one day?
If you're passionate about making games start learning no matter what age you are. One of the newest developers on the Poptropica Creators team started learning how to code when they were 12 and that was before there were so many amazing online courses! Always be open to learning new things and be willing to put in the hard work and dedication to become really good at it. Sometimes starting something new can feel hard but with practice, anyone can become great!