Thursday, April 19, 2018
Tips and Tricks: Monkey Wrench Island!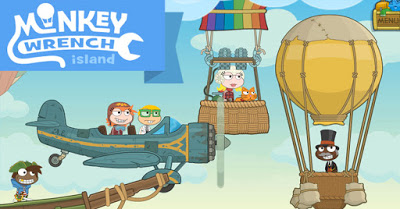 The Flying Ace Race is underway! But one evil pilot is about to throw a monkey wrench into your plans. To beat the Red Baroness and win the race, you'll need to build the fastest yellow blimp in Poptropica! Get ready to take flight in a compact adventure made especially for first-time players!
Pro Tip: Although Crusoe can be lazy, don't be hesitant to help him out! He'll need to have his fruity beverage before being much use!
You'll have to put in a lot of work, for what seems like little reward, but it pays off in the end! Keep in mind, the monkeys are the real brains behind Crusoe's Castaway Retreat!