Monday, December 13, 2010
The strange sights of Loch Ness
Have you spotted Nessie yet in the Cryptids Island sneak preview? Remember, you can look through the viewfinder every day for your chance to see Nessie and win a prize.

Even if you don't see the Loch Ness Monster, there are plenty of other sights to see from the shore. Why, look who I saw cruising above the waters of Loch Ness!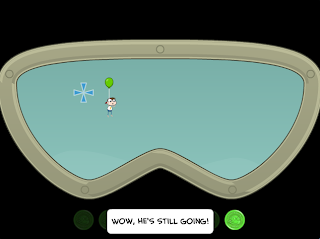 You never know what you'll find out there. Keep watching the skies! And the waters, of course.



CAPTAIN CRAWFISH