Wednesday, December 22, 2010
My Bigfoot Buddy
My new Bigfoot buddy goes everywhere I go.

Right now we are gazing at a lovely shrub that is in the shape of the Loch Ness Monster. You can go pick up a small, furry friend like mine at the store. Look for the Big Foot Fanatic outfit.

He is the perfect thing to keep your head warm when you search for the Yeti in the cold, mountain blizzards.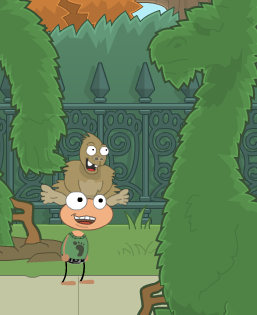 MASTER MIME